We are very proud to display testimonials from our satisfied clients.  Here are what just a few of them had to say about our CT divorce and family law services for husbands and fathers:
I came to the Law Offices of Victor j. Cavallo after I was blind sided with divorce papers and a restraining order regarding my wife and children. Victor and his assistant consulted with me and really took the time to understand my situation. My ex did everything she could to make this a painful divorce and I don't want to imagine what could have happened if I didn't partner with the right law team!
Throughout the process I had the utmost confidence that the team would do right by me and get me the fair child visitation time that me and my children deserved. In the end, I got everything I earned as a father because they  fought relentlessly for me and my kids.
Gentlemen, the deck is stacked against us most times with divorce, especially in CT. You can't take this situation lightly, you need a team that will go to battle with you. That is why I HIGHLY recommend Victor and Anne!
Dan C. – Milford, CT
*    *    *
Victor Cavallo and his experienced team helped me through a very contentious divorce. Accusations from the plaintiff were often exaggerated or untruthful, which really put me on my heels. Victor and his staff reviewed my situation, took on my case and methodically rebutted the opposition. The result was a fair settlement and, most importantly of all, joint custody of my child. Victor and his team are excellent professionals.
Casey C. – Norwalk, CT
*    *    *
I was served divorce papers after 25 years of marriage and had no idea who I should go to. Fortunately, I found Victor Cavallo and his team. Their professionalism and hands-on approach made it a lot less painless for me during the divorce process and I was able to get on with my life after the divorce. Ironically, I was out with a buddy of mine during my divorce and they knew of Victor and his staff and had nothing but glowing reviews about his office. I knew I was in the right hands. I highly recommend Attorney Cavallo to anyone that wants a good divorce attorney.
Bill R. – Greenwich, CT
Contact a Connecticut Men's Rights Lawyer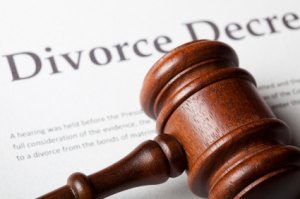 At the Law Office of Victor J. Cavallo, we offer free telephone consultations and look forward to discussing your case and your options with you. Contact our Stamford law office today for a free telephone consultation to learn how our men's rights lawyer can help you achieve the best possible outcome in divorce proceedings.
A Connecticut family law firm focusing on men's and fathers' rights. Serving Stamford, Norwalk, Bridgeport, Greenwich, Westport, New Canaan, Ridgefield, Danbury, Newtown, Wilton, Darien, Fairfield, Stratford and throughout Fairfield County.